Looking toward the last half of the school year that we are approaching, I really want to continue to help you, and myself, make things easier as we are no doubt coming close to testing season (YUCK!). Math Test Prep, and intervention, doesn't have to be a bore for you and your students.
How I Hope To Help You
As you know, back in 2019-2020, I worked to develop a full year of Math Workshop activities for Sixth and Seventh grades. Each activity is focused on being interactive and engaging as well as covering the much-needed concepts.
This school year I have relied on all of these activities SO much because I knew they would help me with my 7th graders but also help me with working to fill in the gaps from the previous year. And better yet, they were done and needed minimal prep work to implement right away.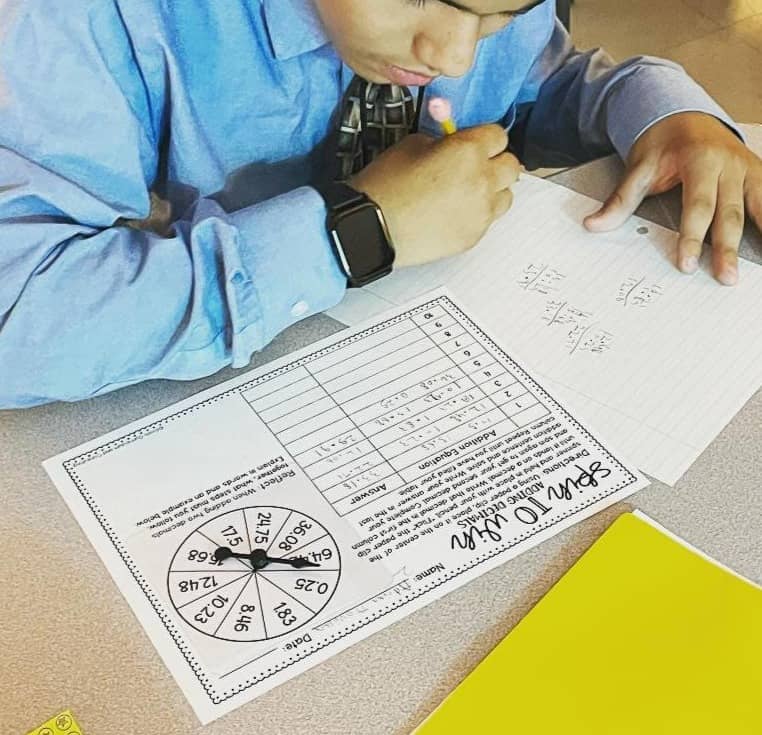 Don't Believe Me…
The feedback I've received from other teachers has shown me that YOU are implementing them effectively in the classroom as well.
By far the best resource that I have purchased. To have everything done for math workshop was a huge relief! I always wanted to implement workshop into my class but the planning involved scared me away. This allowed me to implement workshop immediately and my kids thank you! (Mrs. Tonkin- 6th Grade)
I am always looking for new activities to use with my students. This resource is so helpful. Very little prep for me. Tons of engagement for my students. It is awesome. (Melody M. – 7th Grade Teacher)
I have been using this bundle for Summer School. I am focusing on remediating skills that students struggled with during the school year. The students have enjoyed the activities and are engaged. Prep was very easy and they are also easy to use in class. (Mrs. Hutchens – 6th, 7th, and 8th Grade Teacher)
One of the best items I have purchased. This has changed the way I teach because it is so easy to have students working in stations when the work is already done for you. Prep work takes no time at all and if you laminate some of the items, you only have to do the prep work once. (F Y)
What's Next?
Well, many of you have asked for the individual activities to be posted so that you can buy what you need when you need it. I've been working on that and loading them by unit.
You can find each of the individual activities ($1-3 each) in the Math Workshop category in my Teachers Pay Teachers store. AND, on top of that, they are still marked down HALF OFF for the first 24 hours! So, make sure you are FOLLOWING me to get notifications when they are posted!
Just a tip: the activities from the 6th Grade Math Workshop Bundle have BLUE covers while the activities from the 7th Grade Math Workshop Bundle have GREEN covers.
How are you using Math Workshop for Math Test Prep in your classroom this year?