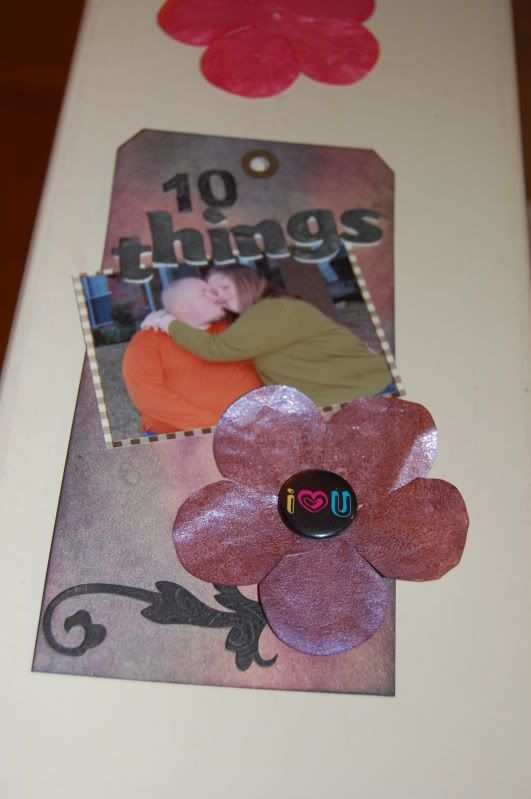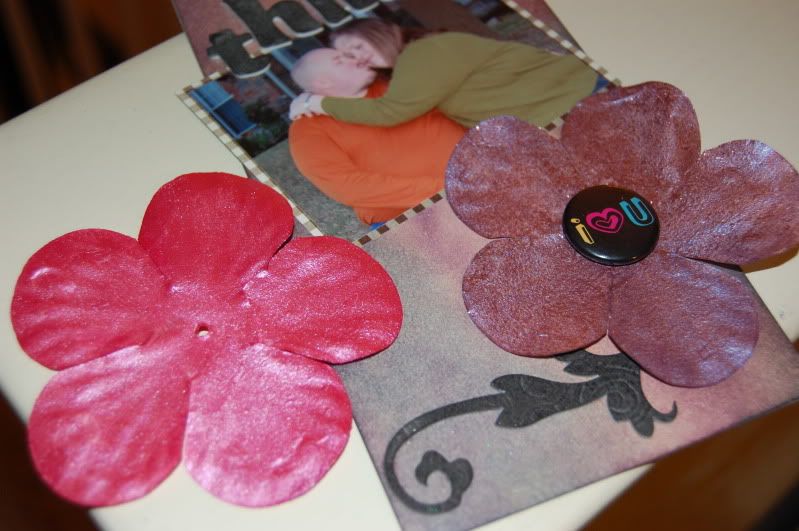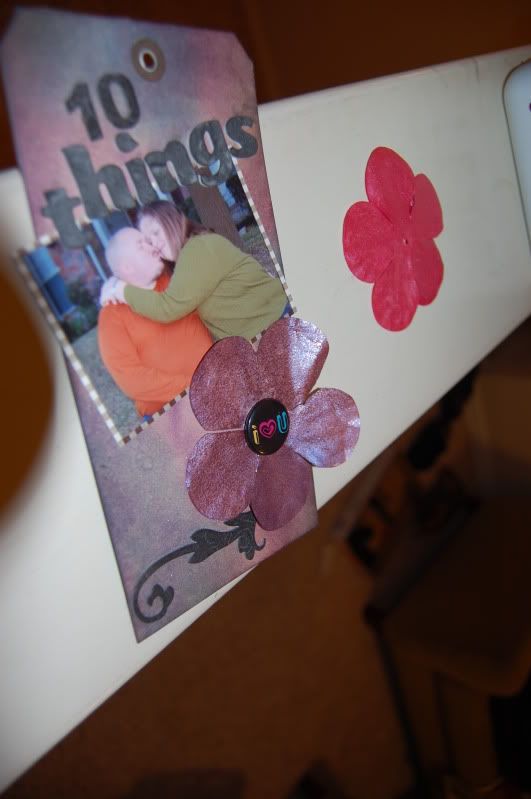 Last night was my first time to play with Pearl Ex and Gum Arabic. When you mix 1 part GA to 4 parts Pearl Ex and splash in some H20, you create your own form of a shimmery paint! I personally mixed mine on my Ranger Craft Mat and mixed it up and painted it on white Heidi Swapp paper flowers with my finger. I used Flamingo Pink on flower #1 and a combination of Misty Lavender and Sparkling Copper on flower #2.
The Jacquard website states:
"Pearl Ex Powdered Pigments are our most versatile product! They can be mixed into any media and applied to any surface! And the variety of finishes Pearl Ex can produce is nearly endless—from metallic sheens to pearlescent shimmers to all manner of faux finishes.
Mix Into:
Pearl Ex Varnish
Oil
Acrylic
Gouache
Varnish
Clay
Melted wax
Almost any medium!
Apply to:
Clay
Glass
Metal
Wood
Paper
Fabric
Almost anything!
Pearl Ex creates a metallic look without being a metal. The particles are flat platelets with two surfaces, therefore it lays down beautifully like a thin coating of metal. The different particle sizes produce different looks—from a fine, smooth, pearly luster to a highly metallic sheen.
It is a safe, non-toxic, inert powdered pigment with a neutral pH. It is extremely color fast and stable—it will not tarnish or fade and is therefore ideal for archival applications."

Pearl Ex comes in different sizes. I personally purchased the 32 color set ($44.50) and LOVE all the variety of colors! Pearl Ex also comes in 12 color sets as well ($19.95 each).


Set 1:
650 – Micro Pearl
652 – Macro Pearl
654 – Super Russet
655 – Super Copper
656 – Brilliant Gold
657 – Sparkle Gold
663 – Silver
664 – Super Bronze
665 – Sunset Gold
673 – Interference Violet
674 – Interference Gold
680 – Duo Red-Blue


Set 2:
658 – Aztec Gold
661 – Antique Copper
662 – Antique Silver
682 – Duo Green-Yellow
683 – Bright Yellow
684 – Flamingo Pink
685 – Spring Green
686 – Turquoise
687 – True Blue
688 – Misty Lavender
689 – Blue Russet
690 – Sparkling Copper

Set 3:
40 – Carbon Black
641 – Pumpkin Orange
642 – Salmon Pink
643 – Pink Gold
644 – Reflex Violet
645 – Grey Lavender
646 – Mink
647 – Sky Blue
651 – Pearl White
660 – Antique Bronze
665 – Sunset Gold
681 – Duo Blue-Green

For all of these sets, you will need to use Gum Arabic as your binding agent to make the paint that I made. Gum Arabic comes in a 1 oz container and is available for $2.25 and will last quite a long time.
If you are interested in purchasing, please feel free to click the links below! I will be more than welcome to help you create some of the most GORGEOUS paints you have ever seen! A YouTube tutorial is coming soon!